Bring your message to life with video content that makes a memorable impact
When it comes to delivering your message, video is the way to go.
It's the most effective medium to deliver complex information and content because it's easily presented and digested.
Video combines music, visuals, people and words to bring your story to life and deliver your message in the right way.
So, regardless of whether you're delivering a physical event or a virtual one, video can help you create an engaging, immersive and memorable experience.
We can help you integrate video content into your event and provide the technology you need to deliver it, whether that's LED screens for your stage or plasma monitors dotted around the venue.
From initial ideas and concepts to design, production and delivery, we'll take care of all your video needs, so you can focus on can creating an inspiring and immersive event that makes a memorable impact.  
Our video production services
Video is a powerful way of engaging and communicating with your audience.
Our expert video production team can craft the video content you need to drive engagement, inspire your audience and convey your message.
We take care of every detail, from planning and storyboarding to filming, animation and post-production, to ensure your video meets your needs. Our video production services include: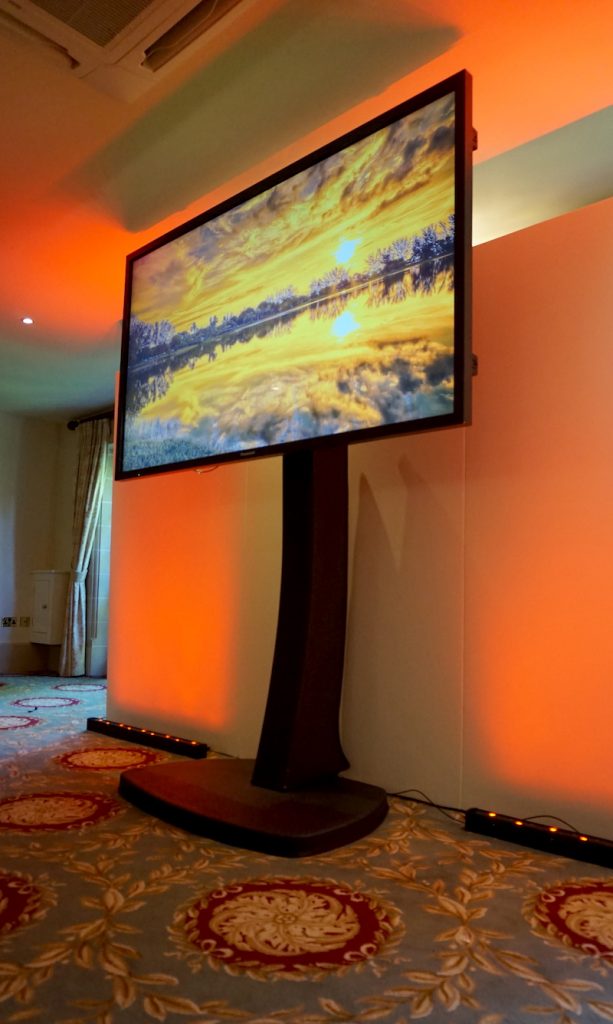 We'll take care of all your pre-event video needs, from creating the content you want to deliver on the day to short teaser videos you can use on your social media and marketing channels to create a pre-event buzz.
Our expert video team will be on-hand to capture all the action and memorable moments on film on the day. Then, we can live-stream it to your audience from the stage and on side-screens or monitors around the venue.  
Once your event has closed, we'll edit all the footage we captured into an impressive showreel of the event, which you can share with your audience. You can use this valuable marketing collateral to attract new sponsors or promote future events.
Unlock the potential of technology to bring your message to life
When it comes to delivering a successful event, it's not what you do or even what you say to your audience that counts. It's how you make them feel.
People don't want flat, bland and forgettable. They want fresh, exciting and memorable.
That's where we can help.
With more than 40 years' experience in the live events production industry, we understand the importance of inspiring audiences and making an impact.
That's why, when you work with us, you can be sure you're getting the best advice, support and service possible so you can deliver a first-class event.
We've built our reputation on honesty, passion, creativity and technical expertise to help take your events to the next level.
Give us a call to see how we can bring your event to life and make a memorable impact on your audience.